The Season of Sharing - Custody
Thursday, December 19, 2019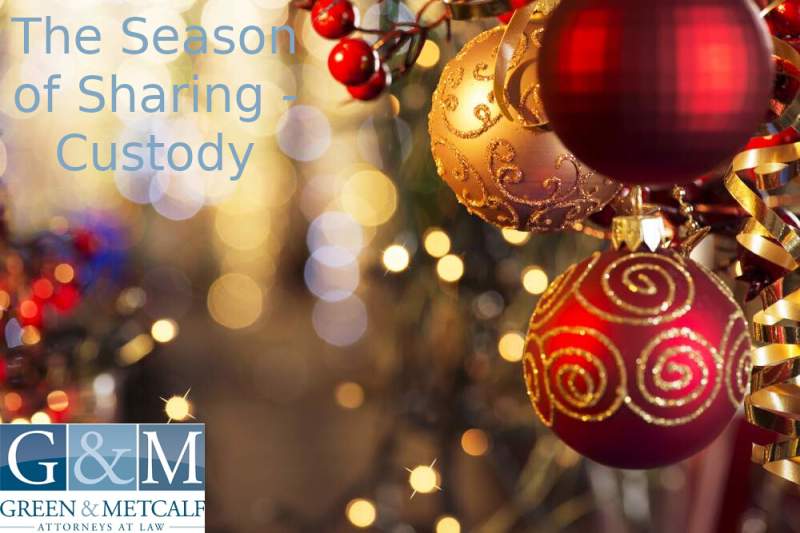 The holiday season centers around family. It is a season of joy but also one filled with many stresses. For unmarried parents, timesharing with their children and navigating an equitable schedule can compound that pressure. With parents and often grandparents and extended family all vying for equal time, finding balance is no easy feat.
"When the parents get along, the whole situation is that much easier. Everybody goes to the school plays, they can coordinate gift-giving and even set a dollar limit to eliminate competition. It's when the two sides can't come together that creates the tension. Of course, it's the children that really lose out," said Norman A. Green, Senior Partner at Green and Metcalf P.A. of Vero Beach, FL.
Being open and flexible goes a long way. For instance, one parent might agree to celebrate Thanksgiving on another day if the other will agree to open presents on Christmas Eve. Unmarried parents must realize they are probably not going to get everything exactly the way they want it. However, these concessions – significant as they may seem – can minimize arguments and lead to a more enjoyable holiday season in the long run.
"It's never easy. Both sides have their traditions and their expectations of what the holidays should be. Of course, their children are at the very center of that. And that's the very reason the adults have got to be open to compromise, and why they have to put their children first," said Green.
Norman A. Green is the founder and a partner of Green & Metcalf - Attorneys At Law. He has over 40 years of experience in the practice fields of criminal defense and family law (divorce, child custody, child support, paternity, modifications of existing orders, prenuptial agreements and alimony cases).