Divorce: If You Can't Say Something Nice…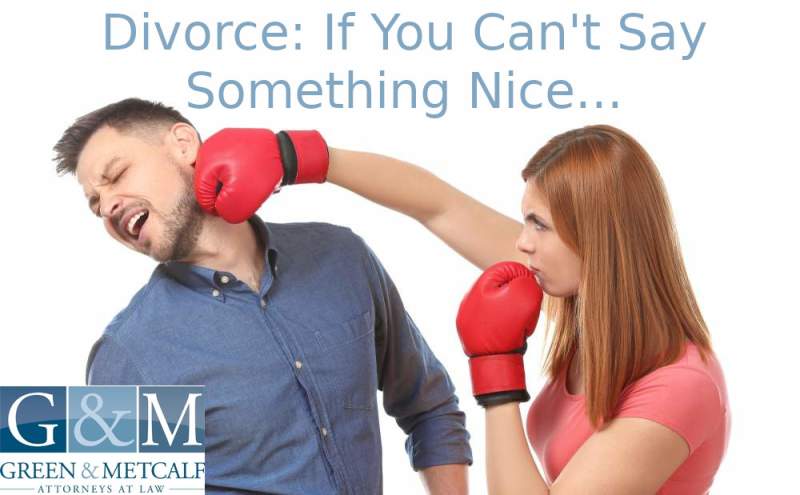 You've just been through a brutal divorce, or you're currently going through one. You're emotionally spent, and you're angry. You may need to vent but think twice about what you say and to whom to say it. Verbalizing grievances to your son or daughter about your ex can have devastating consequences – both to your child's wellbeing and your parental privileges.
"Parental alienation is a serious offense. If your ex can prove that you are creating an unhealthy environment with hostile language or emotional manipulation, you could be ruled unfit and wind up losing more than the marriage. You could lose access as well," said Norman A. Green, Senior Partner at Green and Metcalf - Attorneys at Law of Vero Beach, FL.
It all comes down to the child's best interest. Florida courts will not look favorably on any party who creates an unhealthy or unsafe environment for children. This includes mental and emotional stress, as well as attempting to turn a child against their other parent. Mothers hold no more clout than fathers when the child's mental and emotional health are in jeopardy. Under these sensitive circumstances, it's best take a cue from that old adage and say nothing at all.
"Divorce happens to the whole family, so the children have been through a major adjustment just like the parents. They're extremely vulnerable and susceptible to influence, confusion and depression. Any parent who believes their child is suffering any type of duress should talk to an attorney immediately and see about revisiting the terms of the parenting agreement," said Green.
Norman A. Green is the founder and a partner of Green & Metcalf - Attorneys At Law. He has over 40 years of experience in the practice fields of criminal defense and family law (divorce, child custody, child support, paternity, modifications of existing orders, prenuptial agreements and alimony cases).