Senior Citizen Divorce: Many Shades of Grey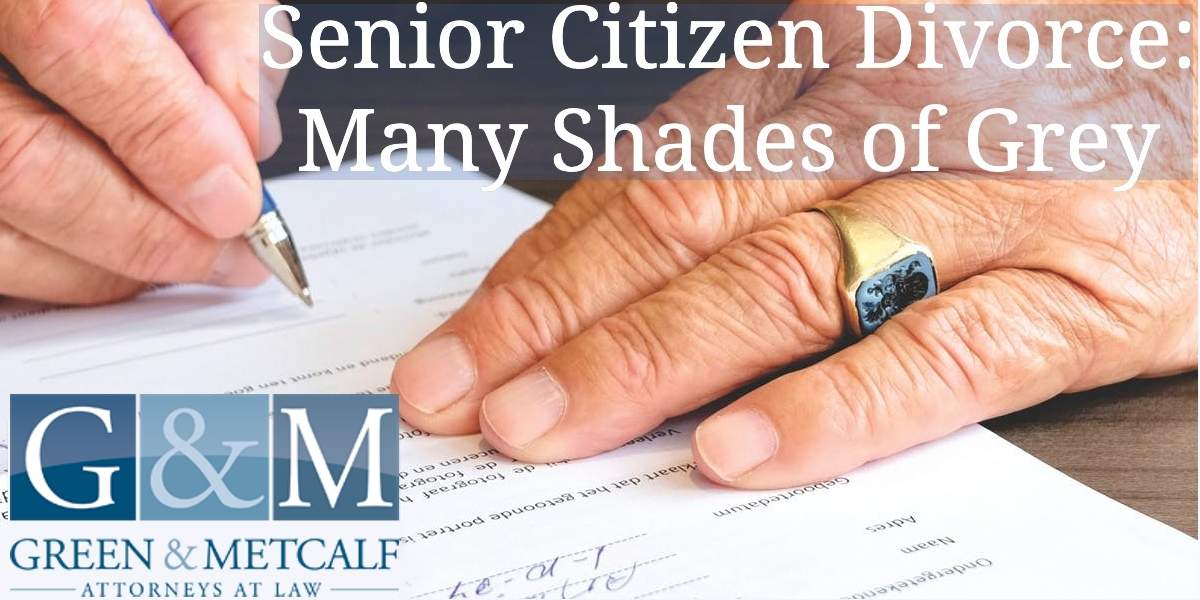 When couples divorce in later years, they're faced with the same challenges as younger couples, but with much less time to adjust to their new way of life. In these situations, finances play a much greater role in daily living, with many older people forced to continue working in order to compensate for the lost income of an ex-spouse who may still be employed. In addition, once the division of assets is final, these same older people will be responsible for their own insurance, housing and other routine expenses that were previously shared with their spouse.
"With divorce later in life, many issues should be considered before proceeding in a dissolution of marriage. Things like retirement savings, home ownership and taxes all need to be discussed with an experienced divorce attorney so each spouse can be prepared," said Norman A. Green, Senior Partner at Green and Metcalf Attorneys at Law of Vero Beach, FL.
The first suggested step for clients to be as prepared as possible is to create a list of their expenses – both necessary and discretionary – so they can decide how to afford what they need and adjust to not having what they don't need. This exercise can force clients to face their current and future finances, and prepare for the years to come.
Norman A. Green is the founder and a partner of Green & Metcalf - Attorneys At Law. He has over 40 years of experience in the practice fields of criminal defense and family law (divorce, child custody, child support, paternity, modifications of existing orders, prenuptial agreements and alimony cases).