Family Law Designed to Protect All Family Members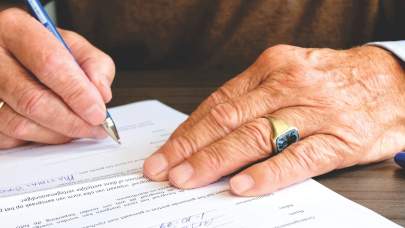 When it comes to family law, there is – quite literally – something for everyone. Whether it's an issue of a husband and wife divorcing each other or adopting a child, there can be many legal options for clients to consider. At Green & Metcalf, family law attorneys also understand that extenuating circumstances are often involved with some cases and look beyond the primary issue to far-reaching tangential legal issues as well.
"Our family law attorneys have many years of experience in all sub-areas of family law, and bring this expertise to the table every time we meet with a client. Our clientele is so diverse we meet people who are just beginning the legal process, as well as people whose case may have initiated elsewhere, and we do our best to offer the most reliable legal advice that we can to each and every one," says Norman Green, Senior Partner at Green & Metcalf of Vero Beach, FL.
In today's society, some family law issues now apply to domestic relationships and/or partnerships, as well as to any children that are a part of that family unit or living arrangement. As such, Green & Metcalf of Vero Beach, FL, pays close attention to the family infrastructure and the roles that each member plays – always careful to keep in mind the best possible legal outcome for all family members. In doing this, there's often a better chance of existing relationships not becoming irreparable in the future.
"As we represent our clients both inside and outside the courtroom, we have to remember that we're also potentially affecting the future of the other members of their family. This is one of the main reasons we weigh the pros and cons of every legal option available to our clients and present them for their consideration," Green pointed out.
Norman A. Green is the founder and a partner of Green & Metcalf - Attorneys At Law. He has over 40 years of experience in the practice fields of criminal defense and family law (divorce, child custody, child support, paternity, modifications of existing orders, prenuptial agreements and alimony cases).