Divorce: Women Filing More Often Than Men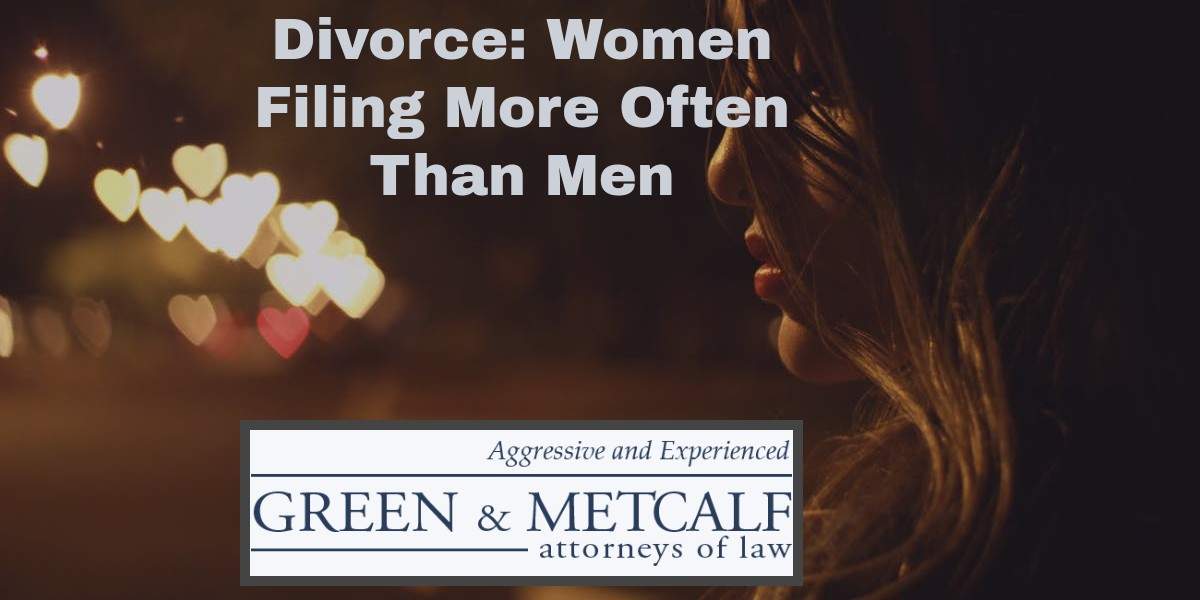 When it comes to marriage, tradition dictates a proposal on one knee, but when it comes to initiating divorce, it seems to be women taking the lead the majority of the time. In fact, research shows that women initiate divorce twice as often as men do, with the women citing high levels of marital tension while their spouse's level is reportedly much lower. For anyone considering filing for divorce, you should always contact a knowledgeable divorce attorney who can offer the most accurate legal advice available.
"Among our clients filing for divorce, we find that women are more proactive in getting the process started and finished as quickly as possible," said Norman Green, Senior Partner at Green & Metcalf of Vero Beach, FL.
Statistics suggest that the current divorce rate is close to 50%, with more couples choosing to live together and raise a family instead of following the traditional path of marriage and children. As an interesting comparison, married women initiate divorce twice as often as men. In non-marital relationships, the person initiating a break-up is equally balanced between the sexes. Marital researchers have gone so far as to compare opposite-sex and same-sex partners and found similar results with break-ups.
"There are a lot of studies being done and a lot of statistics being reported about marriage and divorce. But the most important thing to remember is that an experienced divorce attorney is the best asset you can have with you in the courtroom – everything else is secondary to that," Green said.
Norman A. Green is the founder and a partner of Green & Metcalf - Attorneys At Law. He has over 40 years of experience in the practice fields of criminal defense and family law (divorce, child custody, child support, paternity, modifications of existing orders, prenuptial agreements and alimony cases).