Criminal Law: Setting the Record Straight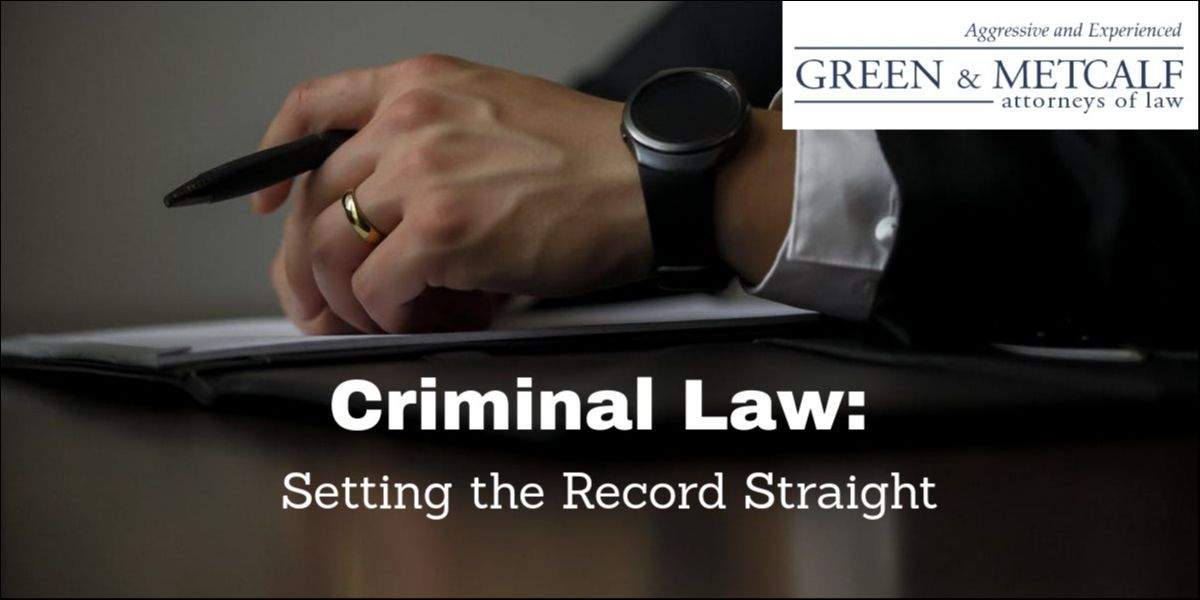 Criminal Law: Setting the Record Straight
Criminal records can follow a person for their entire life and have an effect on their job, education and finances. This applies even if the person wasn't actually convicted of the crime because the record of the arrest and prosecution still exists and is attached to them. So what can someone without a conviction do so that their record doesn't negatively impact their lives? Speak with a knowledgeable criminal law attorney about sealing or expunging the record.
"It is possible for someone to have their record sealed or expunged, which can help remove its influence on employment, education, housing and finance. Anyone who finds themselves in this situation should speak with an experienced criminal law attorney to get informed about their individual options," said Andrew B. Metcalf, Partner at Green & Metcalf of Vero Beach, Florida.
When a record is sealed, it takes a court order to gain access to it, meaning that it remains hidden from prying eyes of the general public, as well as from companies where different applications may have been filed. Taking this one step further, expunging a record removes it from all eyes, deleting the record of the arrest as if it never existed. The main difference is that a sealed record still exists within the legal computer system, whereas an expunged file is removed completely.
"The sealing or expunging of a criminal history record is vital in this digital age. Information is so easy to obtain online and the existence or a criminal record or mugshot can negatively affect employment opportunities and wide array of other issues. Sealing or expunging allows you to lawfully deny the existence of the record and prohibits government entities from releasing the information. If they do release the records, they have committed a crime," Metcalf said.
Andrew B. Metcalf is a partner of Green & Metcalf - Attorneys At Law. He has over 20 years of experience in the practice field of criminal defense. Metcalf is the Immediate Past President of the Florida Association of Criminal Defense Lawyers and Past President of both the Indian River Bar Association and the Indian River Association of Criminal Defense Lawyers. He has earned a Preeminent AV Peer Reviewed rating with Martindale Hubbell and has a perfect 10.0 rating with AVVO.