Child Support: Maturation Versus Graduation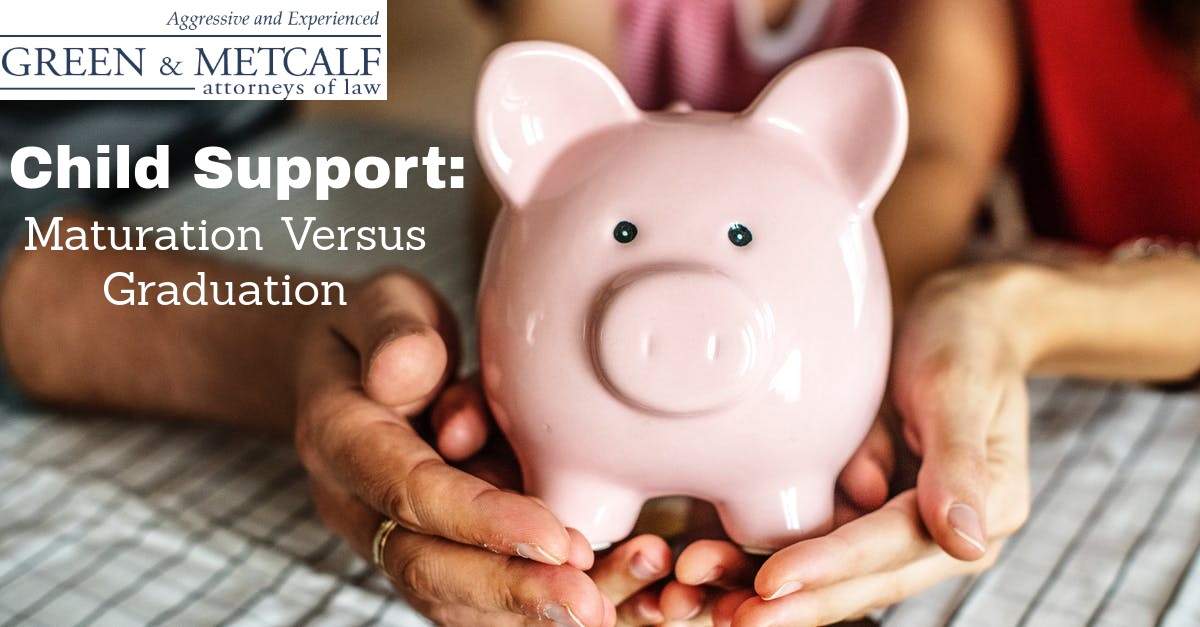 Generally in Florida parents required to pay child support until the minor child reaches the age of 18; or if the child hasn't yet graduated high school and attends full time, until the child attains age 19 or graduates from high school, whichever occurs first. Some states require child support payments to continue until the child reaches the age of 21, effectively adding three additional years of financial burden to their income.
"When it comes to finding out the length of child support payments, the laws vary in each state. This is why our attorneys stay abreast of changes and updates with child support requirements, so that we can best advise our clients on what they can expect as part of a final divorce ruling," said Norman Green, Senior Partner at Green & Metcalf of Vero Beach, FL.
Unlike spousal support, which can be reconsidered if a divorced spouse remarries, child support is typically set in place for a pre-determined amount of time as the child is unlikely to change their status in the family. However, there are many circumstances upon which child support can be revisited in court.
"Child support payments are not a one-size-fits-all kind of thing, with amounts set in place based on a range of factors that are considered in Florida's child support guidelines. Because of this, we encourage clients with questions regarding child support payments to consult with our attorneys who have experience in family and child support law and let us advise them in advance," Green said.
Norman A. Green is the founder and a partner of Green & Metcalf - Attorneys At Law. He has over 40 years of experience in the practice fields of criminal defense and family law (divorce, child custody, child support, paternity, modifications of existing orders, prenuptial agreements and alimony cases).