B.U.I. - Boating Under The Influence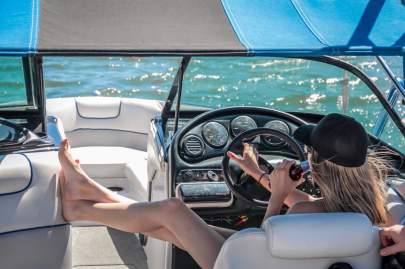 BOATING UNDER THE INFLUENCE – Summer is here. The kids are out of school. Our unique and beautiful inter-coastal waterway is calling. One of the great advantages of living in our county is the waterway playground that is the Indian River, and summer here means boats, burgers, and BREWS. Unfortunately, it also means aggressive and intrusive tactics by the primary law enforcement agency patrolling our waterways… The Florida Fish and Wildlife Conservation Commission. (FWC) I cannot tell you the number of boaters who do not realize the fact that FWC can use the guise of "boating safety" to board your vessel without the independent probable cause or reasonable suspicion that is required on land in cases of traffic stops. Recently, there have been an increased number of BUI arrests in our county, many of which are the result of incompetent, incomplete and unjust investigations by FWC officials.
All too many times I have reviewed cases instigated by the FWC, who themselves dice up our waterways, throw heavy wake, or speed through manatee zones in their approach of a boat of summertime revelers. They stop and detain boaters for the purposes of a "vessel safety inspection" which many times turns into a BUI arrest. They use vessel safety inspections as the reason to board our boats and conduct some of the most absurd criminal investigations I have ever reviewed. The so-called boater field sobriety exercises are ridiculous and inadequate. Curiously, the local FWC in Indian River County refuses to video record any of their interactions or field sobriety exercises.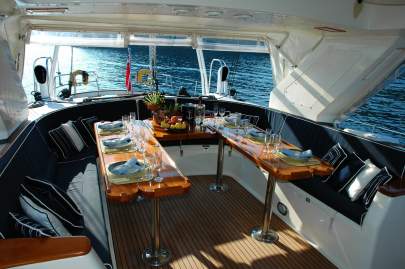 WHAT SHOULD YOU DO IF YOU ENCOUNTER FWC ON THE INDIAN RIVER. First be aware that due to the fact that the operation of a vessel does not require a driver's license, there are no driver's license penalties imposed for a conviction or a REFUSAL to SUBMIT to BREATH TESTING. On a first BUI refusal, there is a civil penalty of $500.00. A second BUI refusal is a crime. This being said, I advise the boating public to understand these consequences and weigh their options. Considering the local FWC employs aggressive tactics and refuses to video record their investigations, refusing to take a breath test seems very reasonable. Of course, a boater should take a breath test in cases where there has been no alcohol consumption.
Remember that FWC officials have limited expertise with criminal investigations. I strongly urge the boating public to consult an attorney and aggressively defend themselves against BUI charges brought on by this agency. I also urge parents to be aware that while the legal limit for those over the age of 21 is .08, it is .02 for those under 21.

I do agree with the FWC that boating safety is a priority. Please drink responsibility and review Fla. Stat. § 327.35 to better understand the law regarding Boating Under the Influence. Contact Andrew B. Metcalf of The Law Offices of Green & Metcalf, P.A. (772-569-1001) if you have any questions regarding this law or any other criminal statutes.
Andrew B. Metcalf is a partner of Green & Metcalf - Attorneys At Law. He has over 20 years of experience in the practice field of criminal defense. Metcalf is the Immediate Past President of the Florida Association of Criminal Defense Lawyers and Past President of both the Indian River Bar Association and the Indian River Association of Criminal Defense Lawyers. He has earned a Preeminent AV Peer Reviewed rating with Martindale Hubbell and has a perfect 10.0 rating with AVVO.